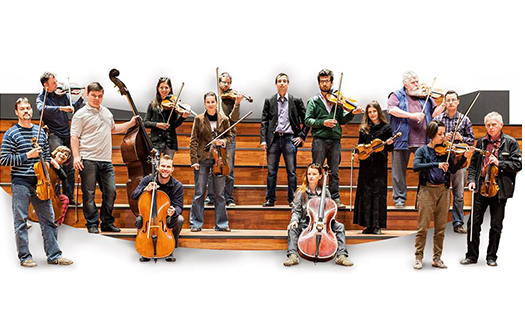 Csik Chamber Orchestra
Founded in 2001, the Csik Chamber Orchestra is now one of the leading orchestras of the country.
In July 2001, a chamber orchestra, founded by university students from the most prominent Universities of the country played its first concert in Miercurea-Ciuc, under the leadership of renowned pianist, conductor, and pedagogue, Zoltán Szőnyi.
The concert was such a great success that soon it became a regular performer not only as part of citywide events but it created its own concert schedule and named itself "Csik Chamber Orchestra".
Since 2002, the orchestra has also met foreign invitations. Their recordings have been broadcasted several times on the MR1 Bartók Radio in Budapest and Radio Târgu-Mureş.
Thanks to the financial support of different grants and organizations, the orchestra appear offen as a full symphonic orchestra, still keeping its name as Csik Chamber Orchestra, as a tribute to its origins.
In the autumn of 2006 they invited to Budapest to the Music Academy of Liszt. Duna Television has made a documentary about the ensemble, which was released in the same year, entitled "The Music of Ciuc and Salzburg" – The concert of the Csik Chamber Orchestra at the Music Academy (Liszt Ferenc Music Academy, Budapest, Hungary).
Since 2008, the orchestra performs more than 6 concerts a year, and supports, organizes and oversees many other classical music events in the area. One of them is the Early Music Festival from Miercurea Ciuc, which is now internationally renowned and in 2019 celebrated its 39th-year anniversary; the series of Autumn Piano Evenings, launched in 2017; BonBon Matiné lecture concert series dedicated for the youth and many more.
The legal background of the orchestra is ensured by the Csiki Kamarazenekar Society. The association has been established in 2003 with chairman János Kovács and accountant Anna-Mária Udvari. In charge for the orchestra's professional management are László Kovács and Csaba Adorján both members of the orchestra.
Facebook: Csik Chamber Orchestra