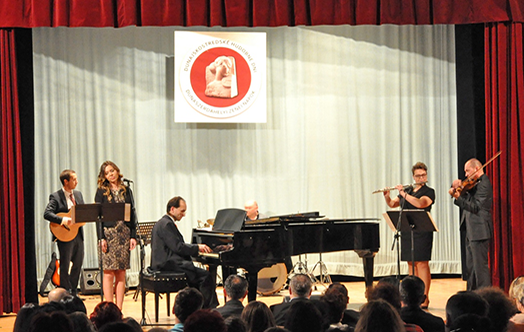 Talentum
TALENTUM is a civic association for the elementary school of arts, its members are mainly teachers of the school.
The aim of the organization and its members is to educate the city's and region's music lovers, organize further concerts, seminars and workshops. In addition, it supports the gifted students, and helps in the maintenance of the school's musical park, and the purchase of musical instruments and other educational equipment.
The association and the art school as a co-organizer will participate in the harmonic competition of the Accordio Festival Frank Marocco and MAF / IAF INTERTALENT, which will be held annually at Dunaszerdahely.
For 26 years, the association organize the Days of Music in Dunaszerdahely, a two-week event with international performers.
Every year we organize the talent of the year  competitions in all sections of the Art Primary School (music, fine arts, dance and drama) in several age groups.
web: -