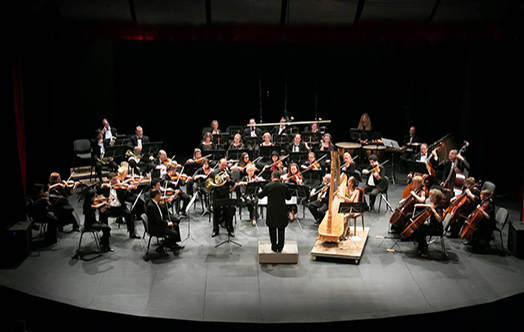 Gödöllő Symphony Orchestra Foundation
The Gödöllő Symphony Orchestra was founded in 1981, it has been a registered performer art organization since 2003 as a non-profit foundation. The members are professional musicians who have recognized the human shaping effect of listening to live music.
They have been educating the music-loving audience for decades, from the kindergarten to the retired people with their rich creative ideas.
Key activities:
• create a quality musical life
• increasing the attractiveness of the arts
• love the valuable music of all ages, with the broadest social strata
The orchestra intends to improve the quality of classical music life through the addressing of youth and raising their musical interest.  From the beginnings it has been conducting youth concerts and intensive audience building activities.
The orchestra's primary objective is to educate the audience (the future concert-audience) and motivate young people to learn music.
web: www.gso.hu