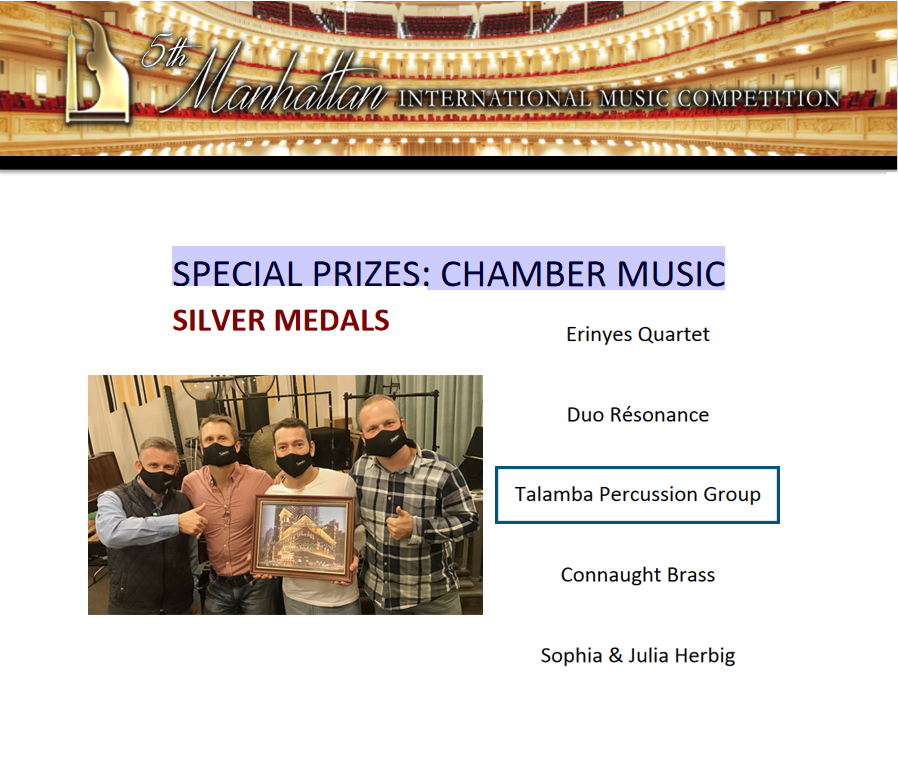 The partner of the Music Bridge project, the Talamba Percussion Ensemble, won a special award at a competition in New York
SPECIAL PRIZES: CHAMBER MUSIC - SILVER MEDAL
The Manhattan International Music Competition was held for the 5th time this year at Carnegie Hall.
In 2020, due to the epidemic situation, the world competition was held online. The Artisjus Award-winning Talamba Percussion Ensemble entered the event for the first time. Of the hundreds of productions received from around the world, Talamba won a silver special award from a jury delegated by Carnegie Hall.
The professional committee evaluated hundreds of applications and selected Talamba by consensus on the basis of the following aspects:
the outstanding musicality of the performance
the unique, specific interpretation of the works
the high technical training and the high professional standard
Congratulations on your beautiful award. We hope the live performances can restart soon!