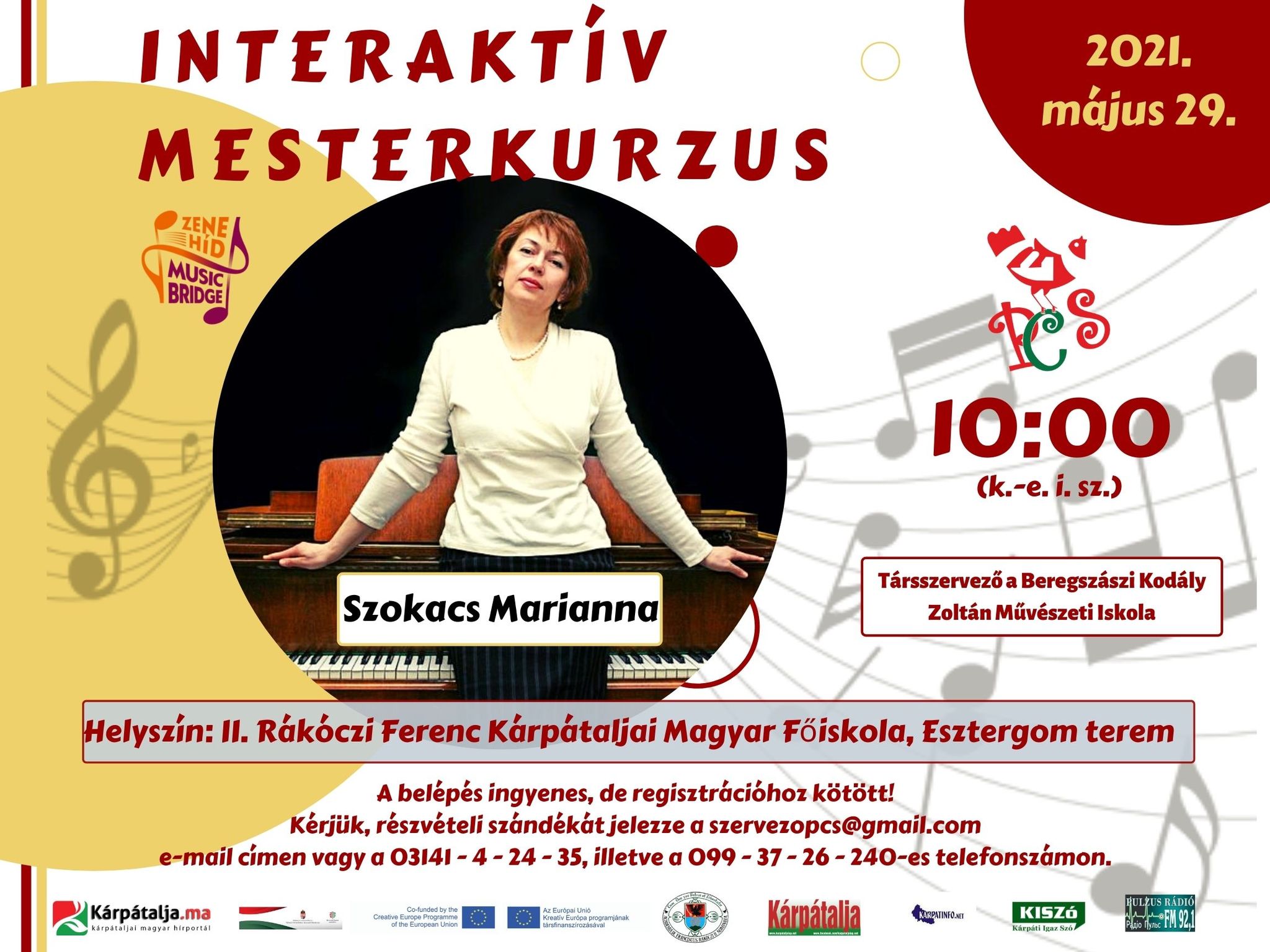 Interactive master course - Transcarpathia
Transcarpathia, Beregovo, UA
The non-governmental organization Pro Cultura Subcarpahica, together with the Zoltán Kodály School of Art in Beregszász, organizes a
Piano Master Course led by the renowned Ukrainian artist Marianna Szokacs.
The event is part of the Creative Europe Music Bridge project.
Location: Ukraine, Beregszász, II. Ferenc Rákóczi Hungarian College of Transcarpathia, Esztergom ceremonial hall
Date: 29 May 2021 10.00 (Central European No. 1)
In view of the coronavirus epidemic, the master's course will be broadcast online for those interested across the border.
.
Gallery